MOOVME connects Central Germany
easy.GO becomes MOOVME. Make the switch now! With MOOVME you always arrive at your destination safe and relaxed. Whether you're going by train, suburban railway (S-Bahn), tram or bus– MOOVME is your free journey planner and ticket app.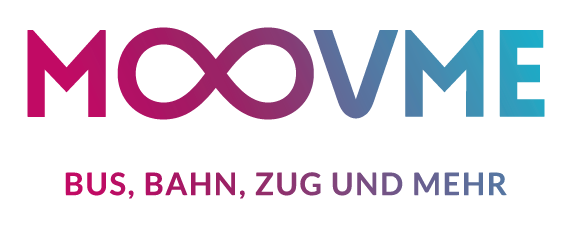 MOOVME offers you many useful functions:
Price information and flexible ticket payment options
Free journey planning in real time
Live information about timetable changes and traffic disruptions in real time
Buying tickets (for both registered and unregistered users)
Localisation of all nearby stops and stations
Overview of the transport network
Setting your departure reminder (alarm)
Selecting tickets and your favourite connections
Pasting connections into your calendar
MOOVME is available for iOS and Android-based mobile phones.
And this is how it works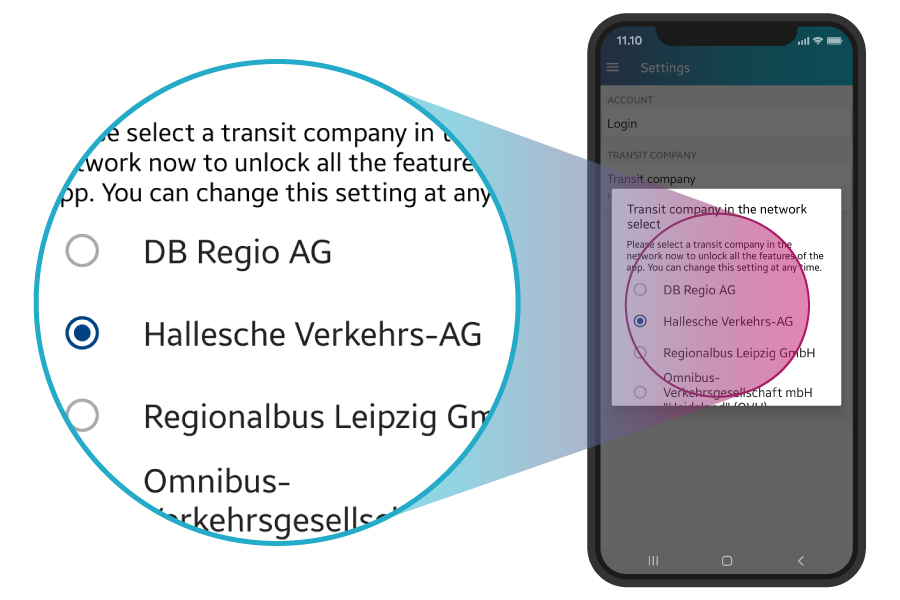 After installing the app, select the transport company you require in the MDV transport association (Mitteldeutscher Verkehrsverbund). You can change this at any time using the menu items "Einstellungen" (Settings) and "Ticketeinstellungen" (Ticket settings).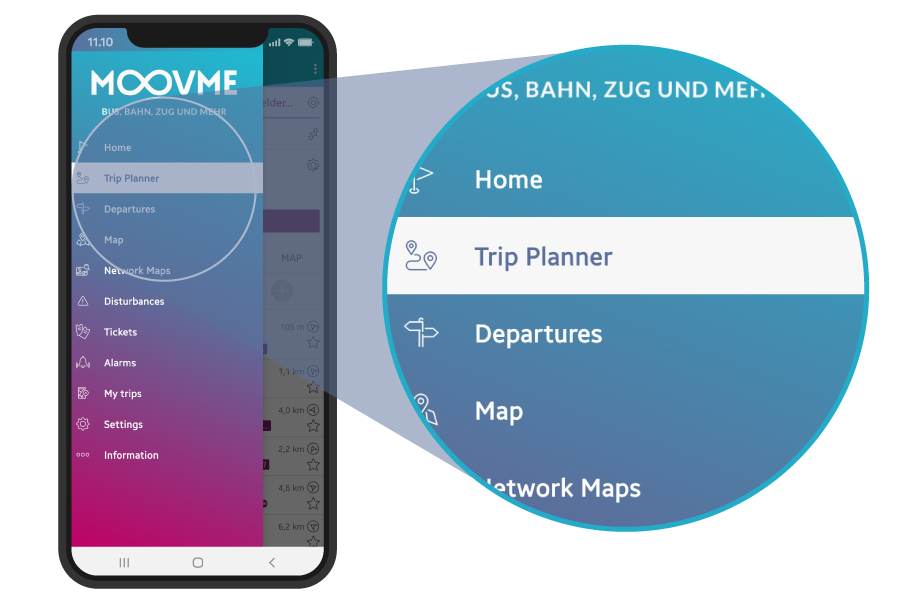 You can easily find the ideal route for your journey in Central Germany at no charge – and from the suggested connections you can choose the route that suits you best.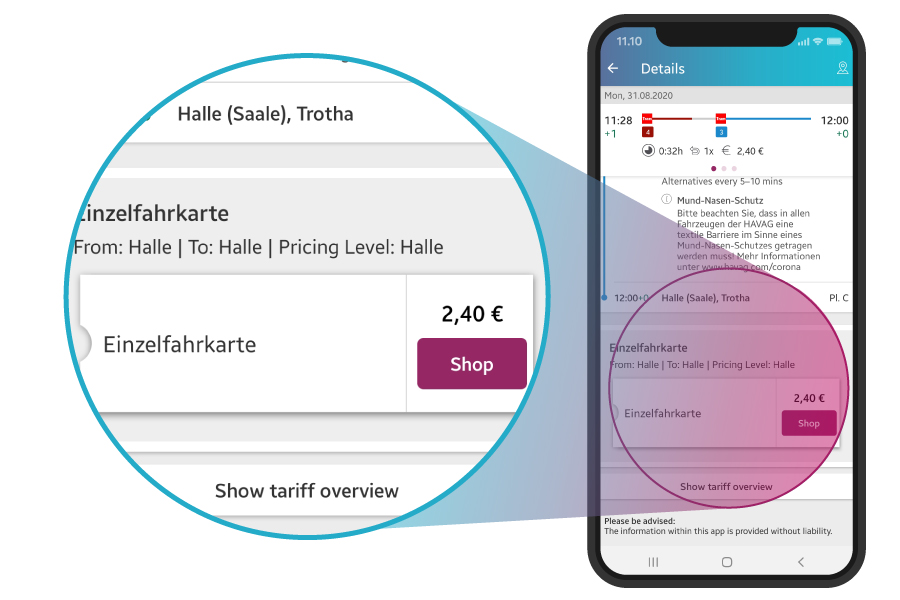 Select the appropriate ticket. Thanks to the various payment options, you can now buy the ticket straight away in the app through cashless payment. Now you're all set to go.
Further information