Our Ticket Machines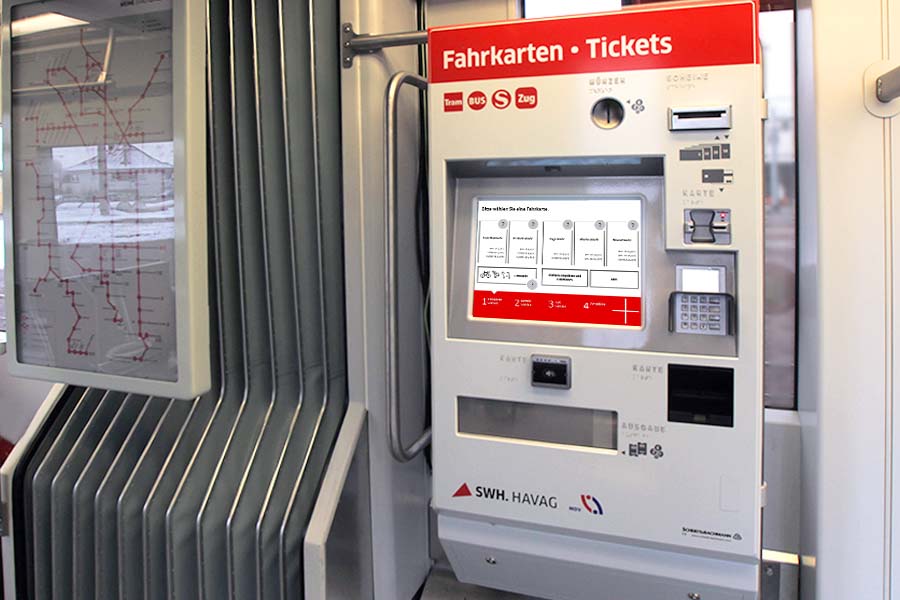 The newest generation of HAVAG's ticket machines is full of possibilities. Using these machines you can purchase any available tickets for Halle (Saale) and the service area of Mitteldeutscher Verkehrsverbund (MDV – Central German Transport Association) directly on any bus or tram or at over 30 locations at stops throughout the city. You may use tickets purchased at these machines either immediately or at a future date. The ticket machines accept payments in cash, by Girocard/bank card (EC/Maestro) or credit card (VISA and MasterCard).
New: The 4-trip ticket is printed on one coupon; validation is done on the front and back side.
Since the tickets are issued non-validated, buying ahead* is possible.
*Weekly and monthly passes can be bought no more than 40 days ahead of time.
For questions or hints about the ticket machines feel free to contact us via the contact form. Alternatively the staff at the HAVAG SERVICE CENTRES are available to assist you.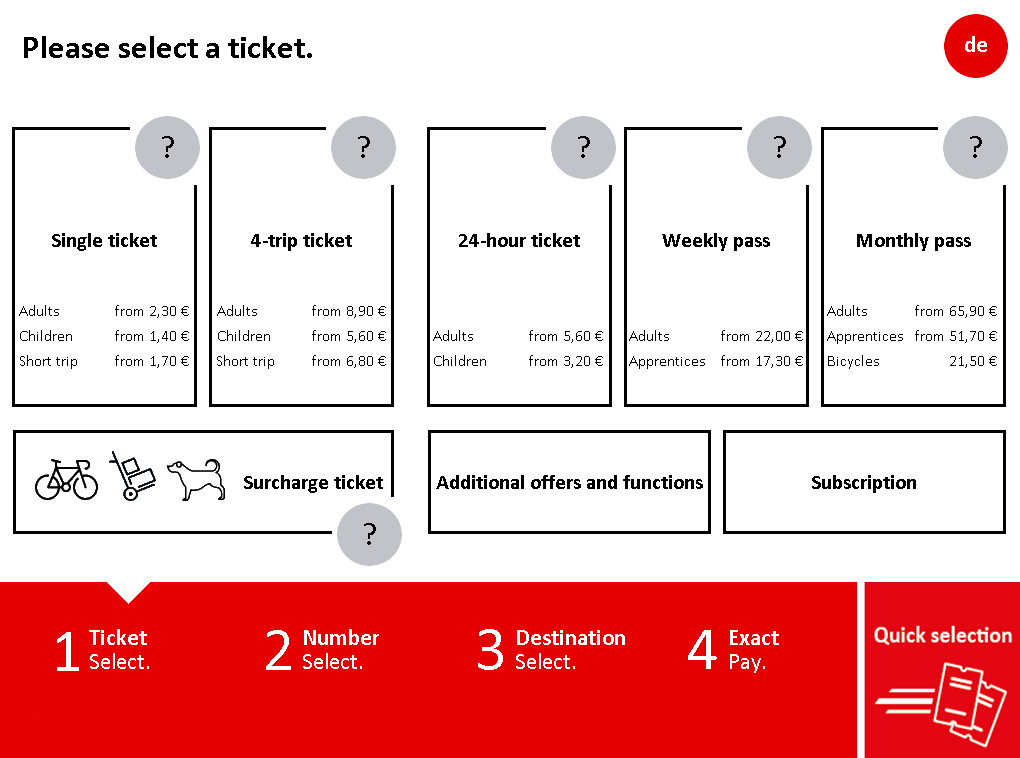 Overview
Ease of use with the latest technology
With the clearly arranged and user friendly menu on the large 15" touchscreen, you can find all tickets easily and quickly at a glance.
Hint: With the quick selection field at the bottom right you can buy popular tickets in just two steps.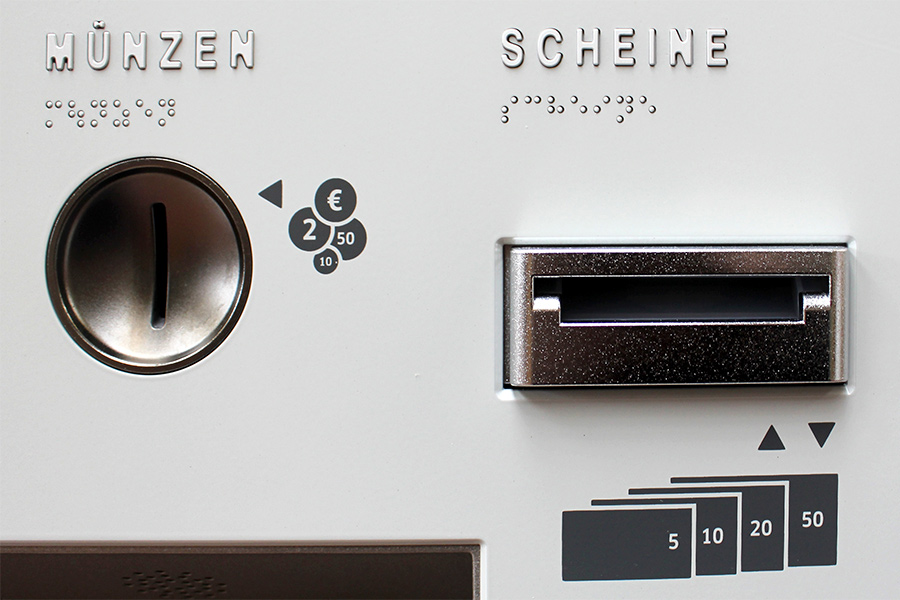 Pay with cash
You have the option to pay with coins (5 cent to 2 Euro) and banknotes (maximum 50€). Depending on the amount to be payed, the accepted notes are varying. The ticket machine shows the possible means of payment on the display.
New: the machine also disburses banknotes, one by one, as change at the top right. Coins will be disbursed via the collection tray at the bottom.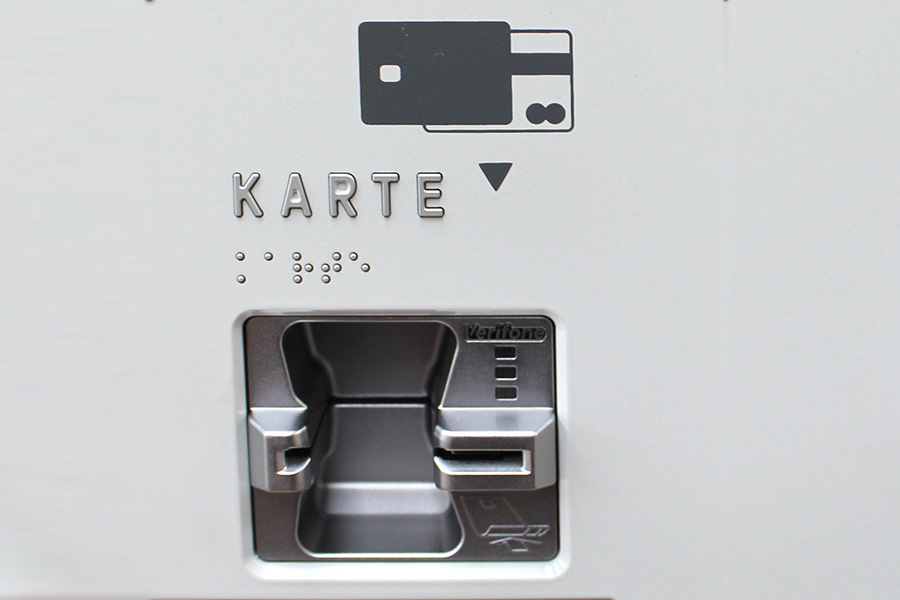 Pay by bank card or credit card
You can pay conveniently by Girocard/bank card (EC/Maestro) or credit card (VISA and MasterCard). The financial service provider TeleCash GmbH will appear on your card statement.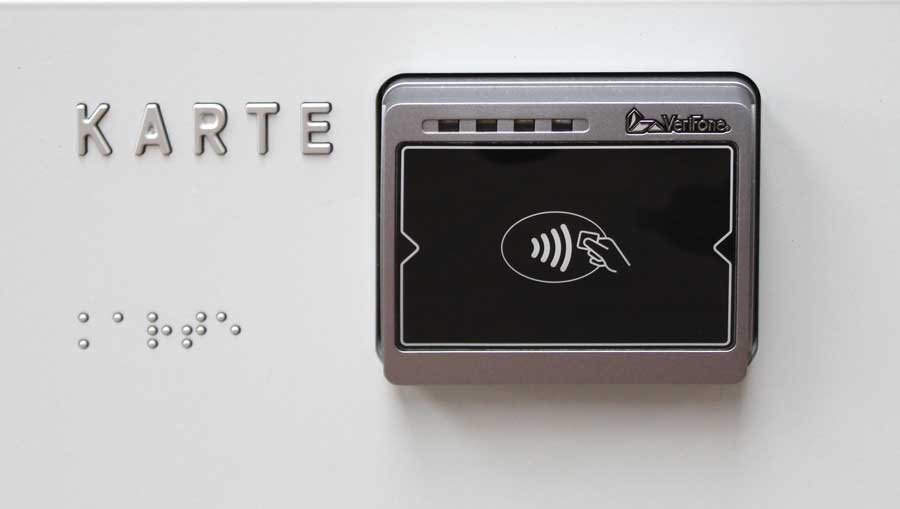 Contactless payment
You can pay contactless with your Girocard/bank card, credit card (MasterCard/VISA) or your smartphone.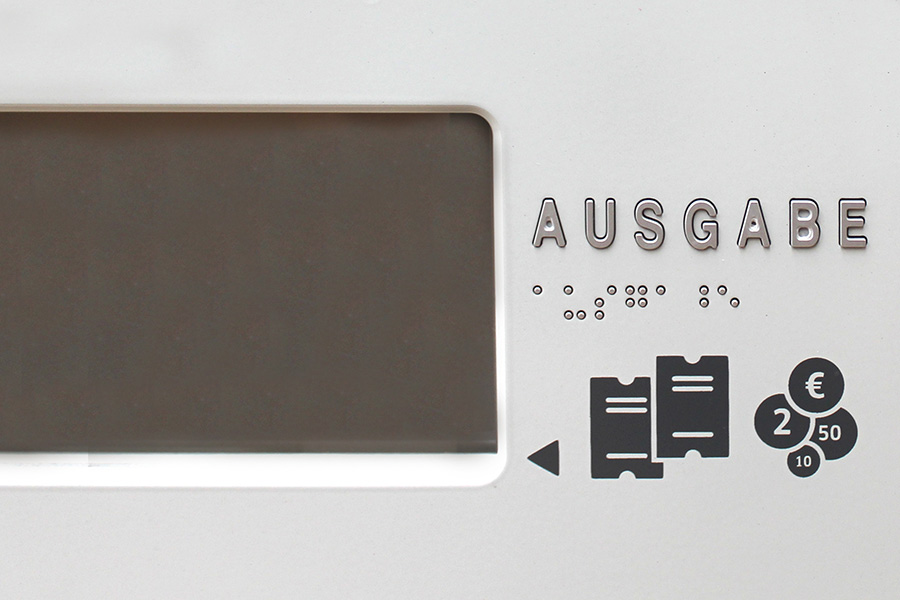 Collection tray
After successful payment your ticket will be issued via the collection tray at the bottom. Note that when providing change, the ticket machine will disburse coins in the collection tray and banknotes in the slot at the top of the machine.
New: Since you can buy tickets ahead (as at stationary ticket machines) you will have to validate the tickets at the start of your trip.