FAIRTIQ – the easy way to travel
With a single swipe you're mobile, with the right ticket, at any time, always at the best price. The new ticketing app for your smartphone is here, for all means of transport of the Central German Transport Association (MDV) in our city (fare zone 210).

---
taking public tansport in Halle is possible with almost no knowledge of fares required
you can switch between all means of local transport (tram, bus, S-Bahn, local distance trains) within fare zone 210
paperless and cashless with your smartphone and payment via credit card (Mastercard or VISA), PayPal or SEPA Direct Debit Scheme
best price cap – you never pay more than the price for a 24-hours ticket for one person (€6.90) for all trips within 24 hours from the first trip
And this is how it works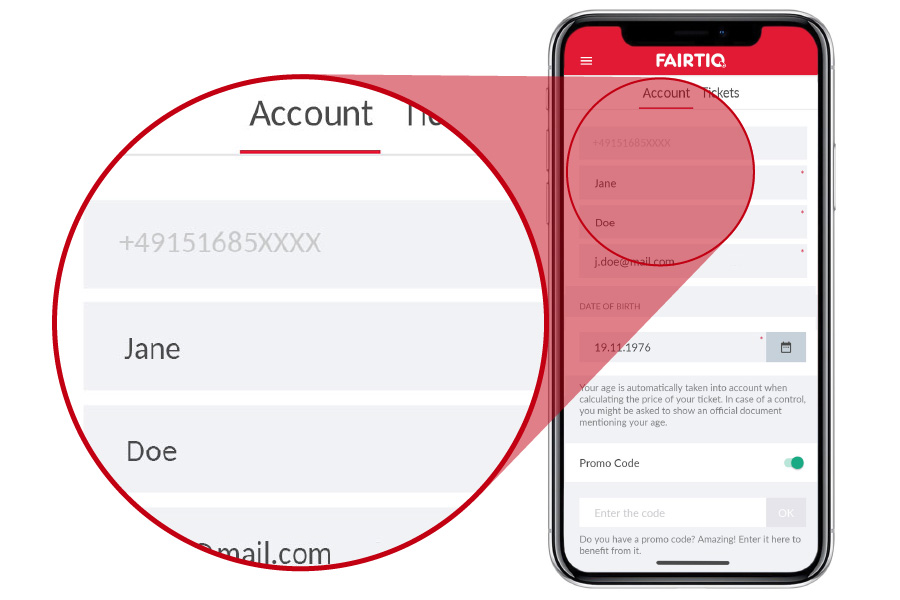 Just download the FAIRTIQ-App in the App Store or Google Play Store.
Register with your personal data and specify the preferred payment method.
Before entering the vehicle, confirm the starting location by swiping the slide control from left to right; you are then checked in.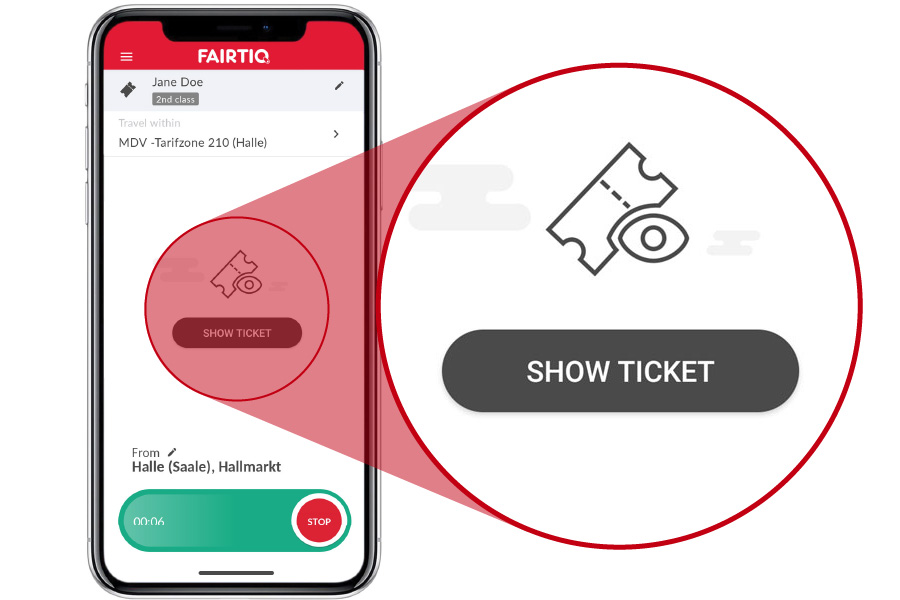 Get on and relax. In case of a ticket inspection, show the ticket by tapping "show ticket".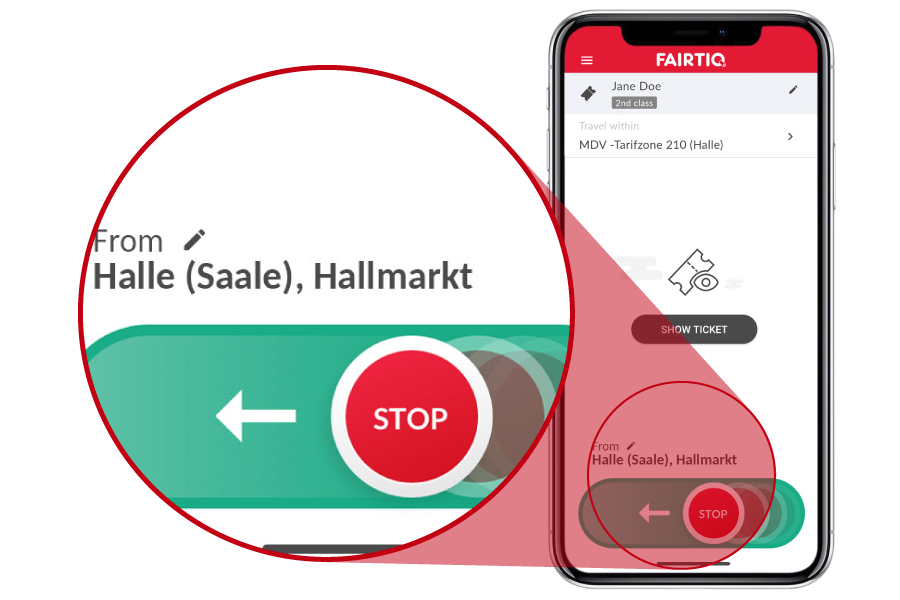 When changing, just stay checked in; only after leaving the vehicle at the destination, check out by swiping the slide control from right to left.
Payment is made automatically at the end of the day. FAIRTIQ.
Fares
Short trip (€2.00)
Single ticket (€2.80)
24-hours ticket 1 person (€6.90 = best price cap)
Special offers with FAIRTIQ - Fair, easy and timeless

Member-get-member

Each registered person that already took a trip with FAIRTIQ in fare zone 210 (Halle) can send a promo code to another person via the app. After the invited person has taken their first trip, they receive a refund of the fare for this trip (no more than 3 Euros), and the person sending the invitation receives a credit of 3 Euros. The promo code can be sent to as many people as desired. The credit received is valid for 90 days.

5% FAIRTIQ EXTRA BONUS

After more than five trips with the FAIRTIQ app on five different calendar days in one month, passengers receive a 5 % bonus on their monthly expenses as credit for use in the next month.
Further Informationen