HAVAG SERVICE CENTRES
Limited opening hours!

Our HAVAG-SERVICE-CENTRES open with the following limited opening hours:

09.00-17.00 Monday to Friday

Please follow the local regulations.

Addresses and opening hours of our customer service centres
At our HAVAG service centres, and at our service point at the main railway station, you can purchase any ticket available for the area covered by Mitteldeutscher Verkehrsverbund (MDV – Central German Transport Association). You can also learn about subscriptions and place a subscription contract at these locations, and obtain souvenirs, timetables, and free information material.
SERVICE CENTRE at Stadtcenter Rolltreppe
Address: Große Ulrichstraße 57 06108 Halle (Saale)
opening hours
09.00-17.00 Monday to Friday
Bus/tram stop Neues Theater
Tram 3 | 3E | 7 | 8
Handicapped accessible stop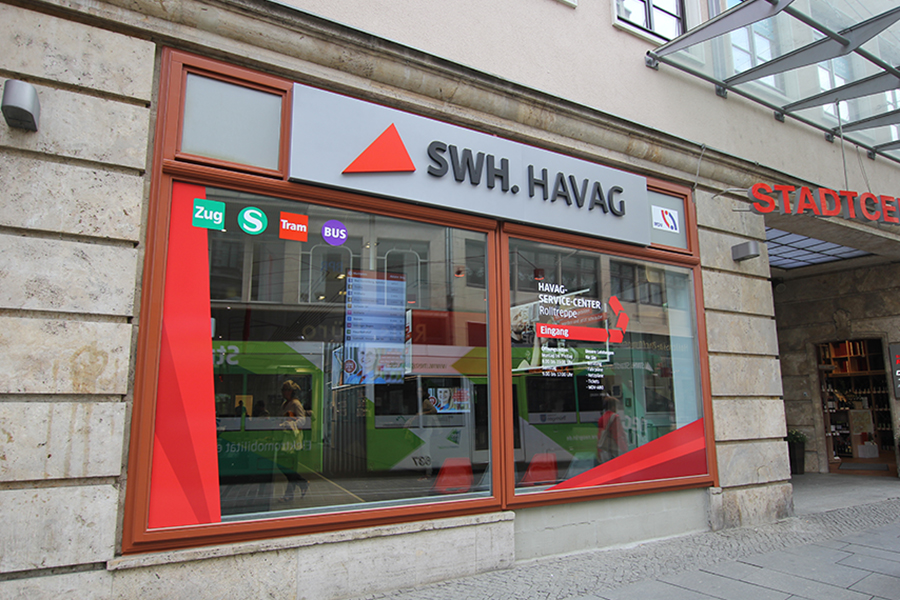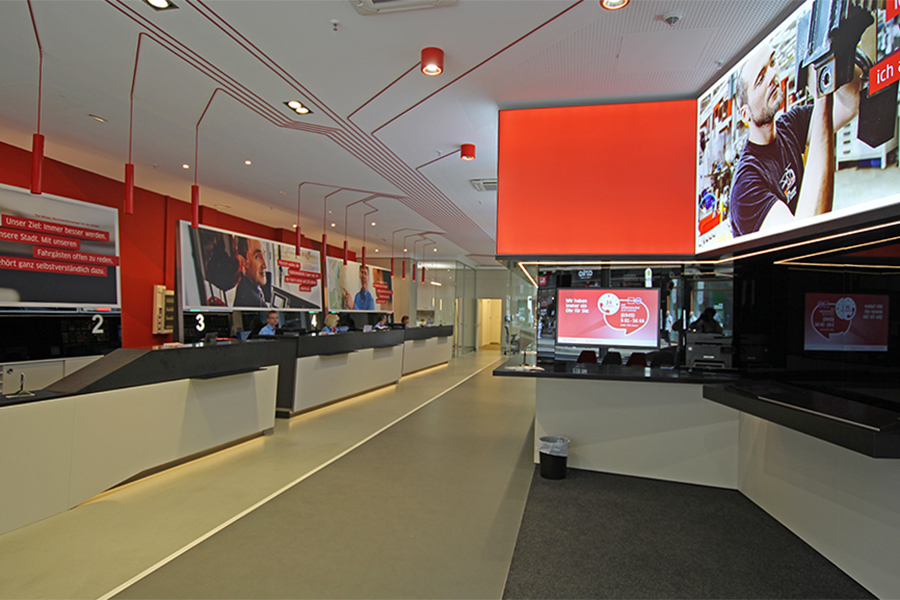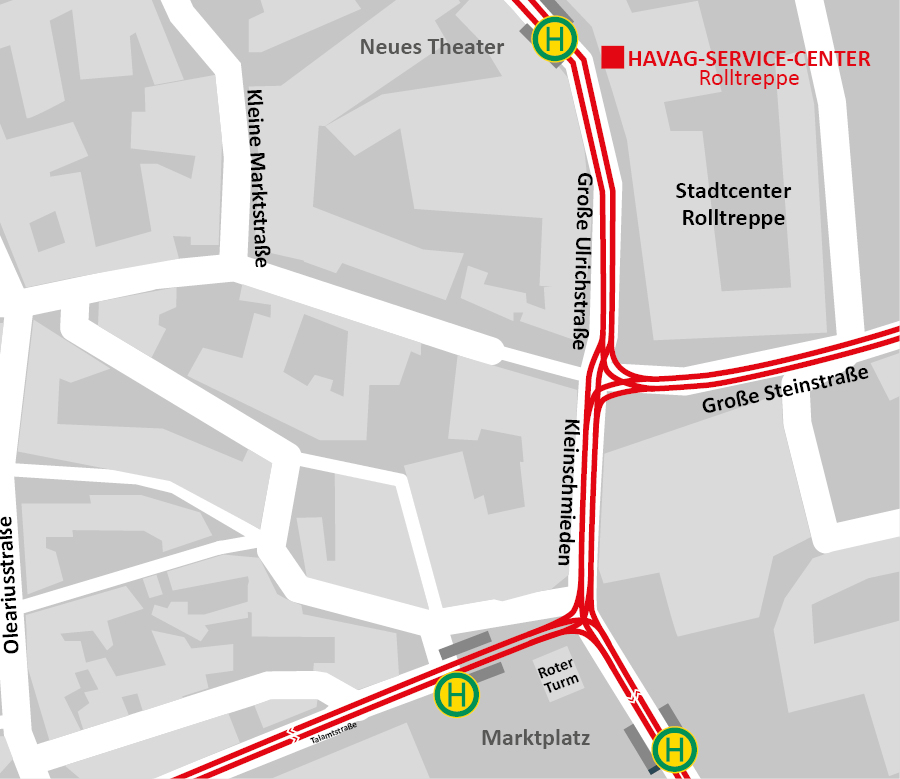 SERVICE CENTRE in Neustadt Centrum
Address: Neustädter Passage 17c 06122 Halle (Saale)
opening hours
09.00-17.00 Monday to Friday
Bus/tram stop S-Bahnhof Neustadt
Tram 2 | 9 | 10 | 16
Bus 34
S-Bahn S7
Stationary ticket machine
Handicapped accessible stop