Park Railway "Peißnitzexpress"
Little children can go on a big trip through Halle's green heart with the Peißnitzexpress.
The Peißnitzexpress was put into operation on 12 June 1960, as the eighth children's railway of the German Democratic Republic (GDR), and goes on a two-kilometre circuit passing through two stations (Peißnitzbrücke and Schwanenbrücke) and two stops (Bürgerbrücke (formerly Eissporthalle) and Birkenallee).
The railway is operating at the following times:
Season 1 May – 1 November 2019
Wednesday: 10:00 – 11:30 and 15:30 – 17:30
Thursday and Friday: 15:30 – 17:30
Saturday, Sunday, and on holidays: 10:00 – 12:00 and 13:00 – 18:00
Trains depart every full and half hour.
Prices (round trip)
Adults (from 14 years): €3.00 (incl. VAT)
Children (2–14 years): €2.00 (incl. VAT)
Further information can be found on the website of the supporting association at: www.parkeisenbahn-halle.de. (in German)
Downloads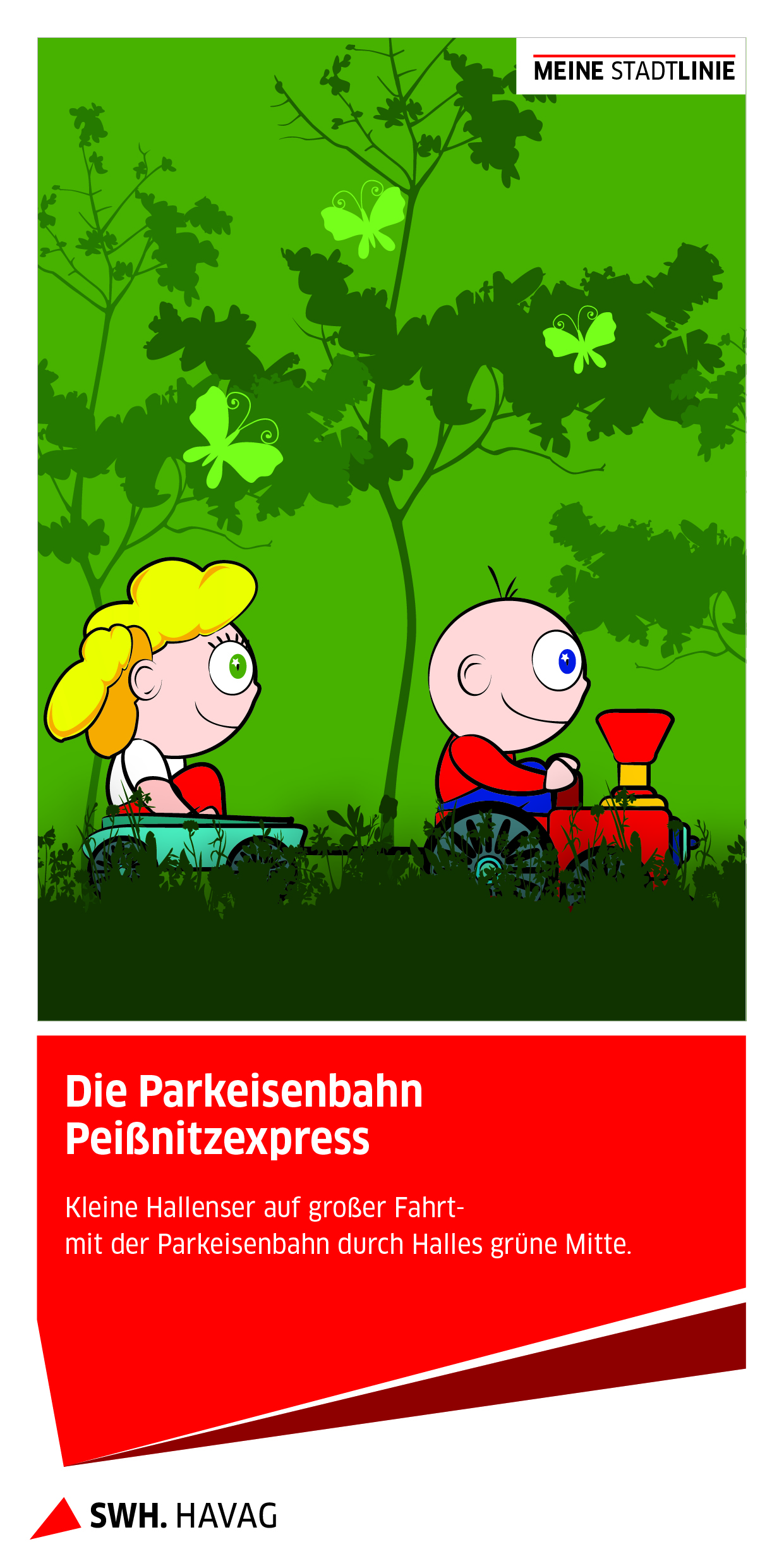 The park railway Peißnitzexpress
Little children on a big trip through Halle's green heart (in German)